– Posted by Misha
This summer The Seattle Public Library, in partnership with Seattle Arts & Lectures, is excited to offer a summer reading program for adults called Summer Book Bingo! In order to help you along on your quest to complete your bingo sheet, we have pulled together some book suggestions based on each category. Stay tuned for more throughout the summer!
There are so many great books set in the Northwest. I mean, who wouldn't want to write or read about our majestic evergreens, white-capped mountain ranges and superior cups of coffee? If you are trying to cross this category off your summer bingo card, here are some under-the-radar NW set books to try:
The Sasquatch Hunter's Almanac by Sharma Shields: This debut by a Spokane author following three generations in a Washington State family is told with some mind-bending slipstream weirdness. And it starts with a bang: 9-year-old Eli Roebuck comes home one day to find his mother with a sasquatch. She leaves with the hairy beast and never comes back. Things just get stranger and more compelling from there.
The Boy Who Shot the Sheriff: The Redemption of Herbert J. Nicholls, Jr. by Nancy Bartley: This is a work of nonfiction about a young boy who in 1931 at the age of 12 shoots and kills the sheriff of his town. The crime shakes the community of Asotin, Washington and Herbert Nicholls, Jr. is one of the first young boy to be tried as an adult. Sentenced to life, the book looks into the heart of what has shaped our view of crime committed by youth and how one young man's experiences in a penetentiary surprisingly give him a new lease on life.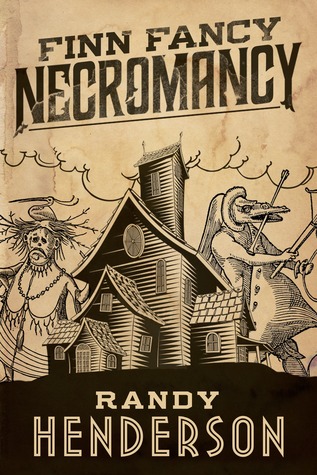 Finn Fancy Necromancy by Randy Henderson: If you like urban fantasy, this debut features Kitsap County rife with magical creatures. Finn's family has run a discreet necratorium for enchanted beings for generations. After being imprisoned in suspended time and space for a crime he did not commit, Finn returns to the family homestead with a wicked case of "isn't-it-still-the-'80s?" and an urgent need to find out who framed him. A fun read.
Heartsick by Chelsea Cain: If you like books that are sick at heart, then you will find that Cain's Heartsick is aptly named. The first in a series set in Portland, Oregon, they follow pain-killer-addicted police officer Archie Sheridan, Gretchen Lowell – the imprisoned female serial killer who previously captured and tortured him, and rebellious investigative reporter Susan Ward. Plenty of shock and awe and sheer adrenaline in this page-turning thriller.
Hard Rain Falling by Don Carpenter: A friend and contemporary of Tacoma's Richard Brautigan, Carpenter was actually from California, but his most memorable novel is mainly set in the Northwest. It follows Jack, a young man from Oregon who grew up in an orphanage who can't seem to stay out of trouble, and Billy, an African American pool hustler from Seattle. Revered novelist George Pelecanos echoes widespread praise when he says Carpenter's philosphical crime novel "might be the most unheralded important American novel of the 1960s."
The Brothers K by David James Duncan: This is a big one and it won't be a fast read necessarily, but Duncan's novel of one Washington family is considered a contemporary classic for a reason. With weighty themes to match the Russian classic from which it borrows its name, this is a character-driven book about religion, politics, baseball, and yes, Russian literature.
For other suggestions of great Northwest titles, here are some lists to check out the following lists: