Gift books are a "thing". They can be books that look awesome, box sets to keep readers satisfied, cutting edge content to sharpen their minds, – or some can be pretty, with unique covers or fancy bindings. Not saying that books should be all about looks, but when giving it as a gift this can help. Teens, as parents know, can be hard to shop for and don't always communicate excellently about what they are enjoying (adults are honestly often just as difficult, but teens still get the bad rep). Here are some picks that will hopefully work for many a teen you need to buy a book for in the coming year!
His Dark Materials series by Phillip Pullman is a well written and excellent fantasy that follows Lira as she navigates a prophecy that brings her far from her home at Oxford and puts everything she knows at risk.  The original series stars with The Golden Compass, a good pick for younger teens. The prequel series starts with the Book of Dust: Volume 1 – La belle sauvage, which works well for teens who have or haven't read the original, but don't want to focus on a 12 year old. Both are bigger books with fantastic covers – you can even find a single book that has the original trilogy in one!
Got a teen who doesn't seem that into reading but does enjoy sports? Crossover might be a good option, written in verse this book follows music, poetry and a love of basketball – it will get any reader grooving.
Thinking of fast readers, Warcross and its sequel Wildcard are science fiction and rather dystopian – a world where hackers and corporations interact in a video game. A tournament draws a young hacker into an undercover operation that is more dangerous that it seems. You can usually find a box set.
As many book lovers say, the book is often better than the movie, if you want realistic fiction with romance The Sun Is Also A Star might be a good pick – when these two teens collide their reality changes (metaphorically, not really, this is still realistic fiction).
Lovers of fantasy will enjoy Six of Crows, it's darker and more complex than Harry Potter. It follows a group of outlaws as they attempt to retrieve a hostage. Usually available as a box set with both books.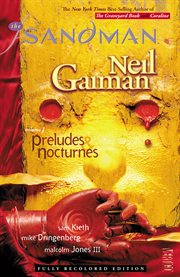 With a wide variety of formats – from fancy to plain, The Sandman series by Neil Gaiman has a version to fit every budget. This classic graphic novel brings the reader into dreams themselves, as we walk with Dream and his siblings through our world and the world we create in our sleep.
Want something true – none of this fiction? This book was given to every 16 year old student in Sweden and adapted from a Ted Talk, We Should All Be Feminists – written by Nigerian author Chimamanda Ngozi Achichie, tries to define feminism in the 21st century.
Hopefully, using this list in the coming year, you can find some awesome book ideas for the teen folks in your life!
~posted by Margrith