I recently took a mandala rock painting class with a bunch of girl friends last month. I was surprised at how lost we all got into painting our mandalas and how fast the two hours they had scheduled for our group went! The art studio we went to also offered us muffins and mimosas while we got our painting on. Since I live in Tacoma I thought what better way to spread this idea than highlighting books from the library for patrons to recreate this activity at home!  Maybe even for Galentine's Day, perhaps!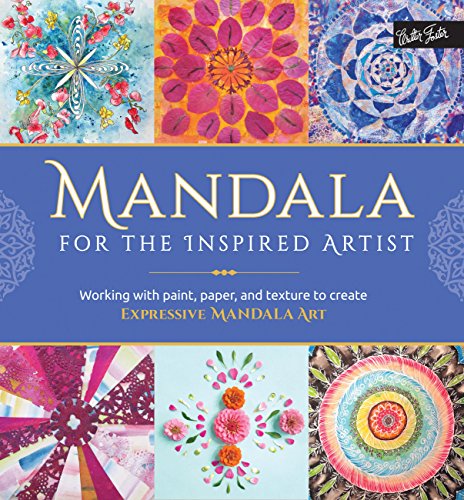 Mandala for the Inspired Artist [working With Paint, Paper, and Texture to Create Expressive Mandala Art] by Marisa Edghill
This book takes on multiple mediums to create your own mandala art. "From making art with pencils, paints, and paper to tape, nature's textures, and found objects, readers will discover a variety of ways to make unique mandala artwork." This book is also for all skill levels so don't be afraid to make your mandala in the medium that works best for you. In class none of us were familiar with this art type and each rock created was amazing, unique, and beautiful – just like the women who created them!
Mad for Muffins: 70 Amazing Muffin Recipes From Savory to Sweet by Jean Anderson
Muffins are pretty much just breakfast cupcakes, right? I had the most amazing Lemon Poppyseed muffin at the art studio, which are two flavors that I can never say no to! And this book has so many different kinds of muffins for those that prefer savory or sweet in every kind of variation you can imagine.
Let's Get Fizzical: More Than 50 Bubbly Cocktail Recipes With Prosecco, Champagne, and Other Sparkling Wines by Pippa Guy    First of all this book is just adorable, but also takes the idea of the sparkling cocktail to another level. "An inspiring mix of classic cocktail recipes such as bellinis and mimosas, alongside exciting variations and twists, Let's Get Fizzical offers tips, tricks, presentation ideas, and technical know."
Happy Galentine's Day!
~posted by Kara P.