Check out these upcoming events with Native storyteller Roger Fernandes, Neuroscientist Daniel Levitin, novelist Peter Curtis, and two open mic readings at Ballard and Columbia branches.
The free programs listed below are held at a variety of library locations in January; please check our online Author and Books Events calendar for complete details on these featured events and more.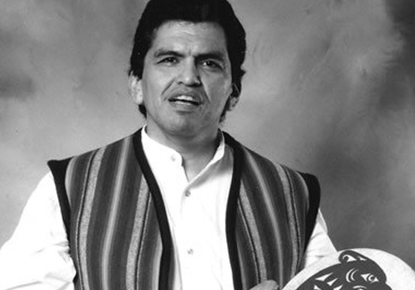 Roger Fernandes: Native Storyteller
Sunday, January 5 at 1:30 p.m.
Greenwood Branch
Bring the whole family to enjoy storytelling with Roger Fernandes. Roger Fernandes is a story teller, tribal historian, educator and a member of Lower Elwha Band of the S'Klallam Indians from the Port Angeles area of the state of Washington.
It's About Time Writers' Reading Series
Thursday, January 9 at 6 p.m.
Ballard Branch
The Ballard Branch welcomes the 363rd meeting of the It's About Time Writers' Reading Series, featuring author readings and open mics. This month's presentation features Sheila Bender, Stacey Levine, Kilam Tel Aviv, and Matilda Sycamore. Between the author readings, open mic time is available for three minutes per person.
Writers Read
Sunday, January 12 at 2 p.m.
Columbia Branch
Join us for a monthly reading series featuring an open mic and selected author readings from local writers. Local writers will read from their diverse repertoires of poetry, short stories, novels and essays. The event will end with a Q&A session, followed by an open mic session. Continue reading "Upcoming Author Events for January"