Laureen Nussbaum, Terry Tempest, Local broadcaster and historian Feliks Banel, and two open mic readings at Ballard and Columbia branches are in store this month.
The free programs listed below are held at a variety of locations in December; please check our online Author and Books Events calendar for complete details on these featured December events and more.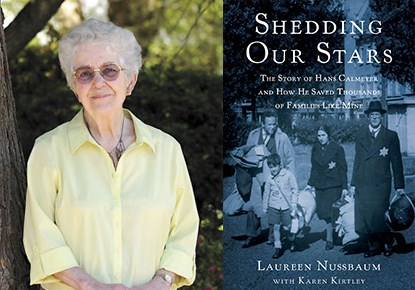 Nussbaum discusses 'Shedding Our Stars'
Sunday, December 8 at 2 p.m.
Wallingford Branch
Join us to hear Nussbaum talk about her personal experiences during World War Two, when her family was saved by Hans Calmeyer during World War Two, who was able to save over 3700 Jews from deportation. Nussbaum was recently honored as winner of two categories at the American Book Fest for Shedding Our Stars in the categories of Biography and History.
Writers Read
Sunday, December 8 at 2 p.m.
Columbia Branch
Join us for a monthly reading series featuring an open mic and selected author readings from local writers. Local writers will read from their diverse repertoires of poetry, short stories, novels and essays. The event will end with a Q&A session, followed by an open mic session. This program is presented in partnership with African-American Writers' Alliance on the second Sunday of the month. Continue reading "Upcoming Author Events for December"